Singapore film guide
A Quick Guide to Films in Singapore
Brought to you by the Singapore Film Commission (SFC) & Hosaywood
(2013 update: We have added some new links but some of those lower below might be outdated)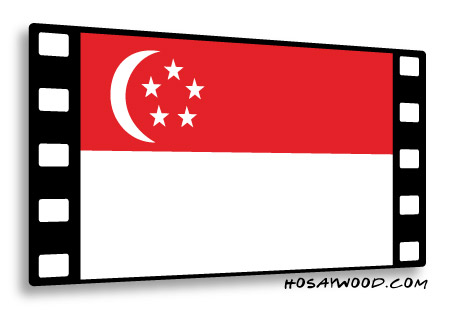 There are many ways to watch short films and get involved with short filmmaking! From regular public screenings, workshops, and DVDs on sale, have your fill of local short films all year round from these champions of the Singapore film community.
Viddsee
Check out Viddsee for the largest online collection of Singapore and regional short films. It's free!
Sgfilm on YouTube
Go to this YouTube site to watch MDA's collection of the best Singapore short films.
Asian Film Archive



- The Asian Film Archive Collection at library@esplanade, which features films from Singapore and around the region. Open for reference viewing from 11am to 8pm from Mondays to Fridays, and 11am to 9pm on weekends.
- Cineodeon: a youth-led cinema chain showcasing independent films from the Asian Film Archive Collection. This year, Cineodeon will screen Singaporean films in the month of August.
- Moving Minds Lab: A series of youth-oriented programmes designed to develop competence in areas like film archaeology, advocacy as well as festival programming under the mentorship of industry professionals. The focus on nurturing young critics & jurors this year will see students working on Singapore films.
- DVD Anthologies: Singapore Shorts Volume I & II and Royston's Shorts, featuring culturally important short films from the Asian Film Archive Collection. Available at www.asianfilmarchive.org/shop and major DVD retail outlets.
- Documenting Singapore Cinema: A collaboration with the Singapore Film Commission to catalogue and make accessible Singapore films. To submit your film for archival and preservation, visit www.asianfilmarchive.org/Collection for details.
Find out more from www.asianfilmarchive.org
Objectifs – Centre for Photography and Filmmaking


- Filmmaking Courses and Seminars: Workshops led by industry professionals, offering participants practical, technical and creative skills ranging from Intro-level digital filmmaking classes to specialised classes in scriptwriting, editing, Super 8 filmmaking and more.
- The Travelling Short Film Project: Outreach screenings of local short films to schools and Q&A session with filmmakers around Singapore. The project has reached out to more than 12,000 students in secondary schools, junior colleges and tertiary institutions since its inception in 2005.
- Objectifs Films: Represents and distributes Asian short films and independent features. Our films have screened internationally through broadcasters like Canal+ (France), Sveriges Television (Sweden) and SBS (Australia).
- Objectifs Films Collection: Award-winning Asian short films and features on sale on DVD, including critically acclaimed films like Singapore GaGa (Tan Pin Pin), Village People Radio Show (Amir Muhammad) and I-San Special (Mingmongkul Sonakul). Available on www.objectifsfilms.com and various retailers.
Find out more from www.objectifs.com.sg and www.objectifsfilms.com

The Substation Moving Images


- First Take, 1st Monday of every month at 8pm: Features amateur and new short films, up close discussions with the filmmakers. Submissions open all year round.
- Singapore Short Film Festival (biennial): Short film festival with local and international short films, with competition component with audience voting incorporated into the Voice Awards for local and international categories, and invited speakers from the film industry.
- Reel Revolution: Youth short film mentorship programme that spur filmmaking for a social cause, develops youths to take up leadership positions and to raise awareness to social issues through the visual medium, and encourage dialogue and communication between civil society and film.
- September Fest, Asian Film Symposium: A film programme that aims to deepen dialogue and networking between local and regional filmmakers, showcase exceptional independent films curated by guest programmers from neighboring countries through "S-Express", a traveling short film programme, and facilitate talks and forums to discuss the Asian independent film scene.
- Singapore Indie Documentary Festival (biennial): Celebrating the local and international independent documentary scene for features and short films.
Hosaywood's short film Zo Hee (Make Movie), was commissioned by The Substation to celebrate 10 years of Moving Images in December 2007.
Find out more from www.substation.org

SFC's Feature & Short Film Support


If you have a script for a film ready for production, try applying for the SFC Film Grants. All Singaporeans and Singapore PRs are welcome to apply.
For those who have completed their short films which are then selected for screening overseas, we would like to assist your travel through our Overseas Travel Grant that supports your airfare, freight, and publicity costs.
Visit www.sfc.org.sg under Funding Programmes and Short Film for more information on our schemes, including full length feature support. All the best for your filmmaking!