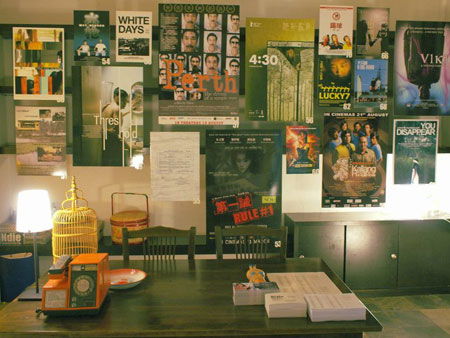 The 2nd Singapore Short Film Awards happens this week Feb 28 to March 6 2011 at The Substation, Singapore.
An entire week of short film screenings showcasing all Sg shorts made in 2010. Admission by donation, see here for details.
There will also be Singapore's first film poster exhibition held at the ground floor of Substation!
You may also view the posters online and vote for your fav, including our TAK GIU and KWA GIU posters here.
"I once told a friend I wanted to put up an exhibition of about 100 posters of Singapore films over the last 5 years perhaps. The first thing she said was Singapore got so many films meh?''
– Jeremy Sing, organiser and founder of SINdieonly