T-Shirts
Update: June 2008 – All green Tak Giu shirts are sold out, thanks for your support.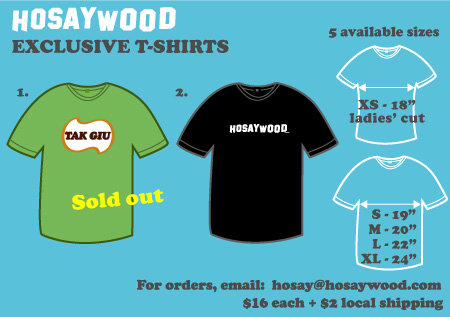 Our T-shirts are available through email (above), and also at the Sinema Old School store.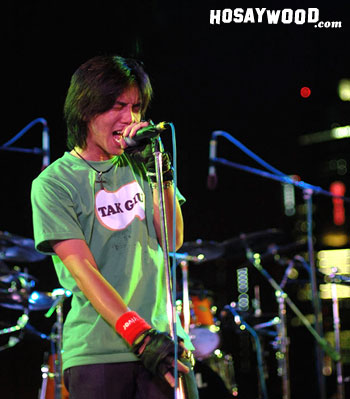 Ming from Zero Sequence shows you how to rock out with Tak Giu.
Have any photos in your Hosaywood T-shirts? Send them to us at hosay(at)hosaywood.com and we may just feature them here!