Zo Gang was screened in a lecture in Tokyo, Japan. I couldn't help but ask for photos of the Japanese subtitles: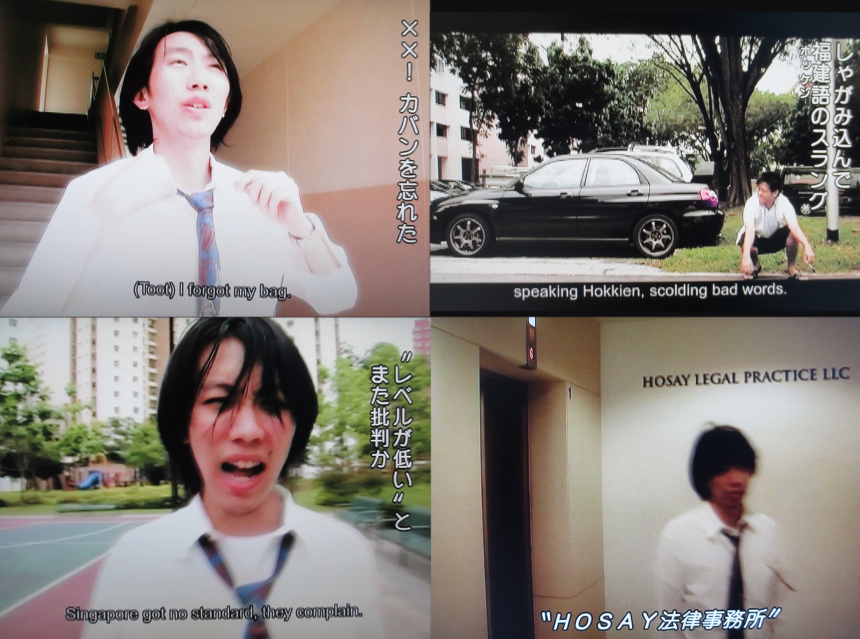 How cool is that! Here's feedback from Ms Konno, staff of Open University of Japan.
"She and her children love small 'explosion' and that Merlion Tan became a tea man at the end is very funny that they could watch this film many times. Each time she watches she discovers something new and she laughs."
Singaporeans always have this inferior mindset that our local art cannot be understood overseas. To me, it's like saying we can't understand a French film because it's in French. Hello, ever heard of subtitles? All stories and art are universal. Just look at K-pop, Singaporeans listen to K-pop without even understanding what they are singing about. I've said this at a Q&A before: I hope Singlish will be the new K-pop someday!
Thanks also to Matsushita Yumi for arranging the screening.