Bloody Disgusting has picked up Zombiepura's sales to Korea and South-east Asia.
Zombie Comedy: Should it be 'Zombedy' or 'Zomedy'? 🙂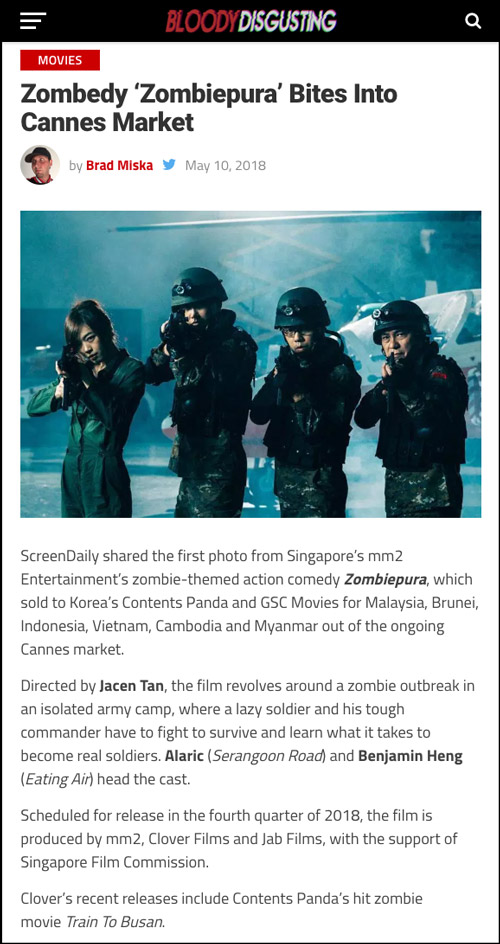 Exciting news!! Zombiepura has been acquired by Contents Panda, the producer-distributor of global box office hit, 'TRAIN TO BUSAN' for South Korea, and also picked up by GSC Movies for Malaysia, Brunei, Indonesia, Vietnam, Cambodia and Myanmar.
Read the coverage by Screen Daily and Zaobao.