Zo Gang was screened last Monday at Sinema Showoff, with the premiere of the exclusive Zo Gang Blooper Reel. Be warned, it might be funnier than the film itself!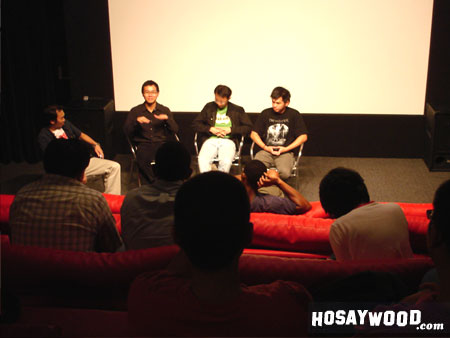 Jeremy Sing (Director of The Girl in the Red Sarong) spotted something interesting in Zo Gang:
"…Boy (young man) walks across basketball court to place something that looks like a jacket on the ground, all that while Merlion Tan was talking to the camera."
Read it here on his blog and also on Sinema.
The screening was attended by less than 20 people though. Do come down for the repeated sessions on Mar 17, 24, 31. Entry is free, with other great films on show!