Just came back from the 3rd TSFF in Toronto, Canada.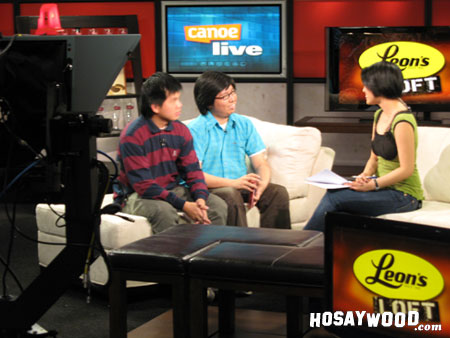 (Jacen and TSFF director Yeow Tong kena interview by Sun TV. Pic by Rebecca)
Together with local filmmakers Kelvin Sng, Chee Tian & Elgin, I had a really good time and was made to feel at home by many Singaporeans and Canadians there. Thank you TSFF peoples and audience!
There is also a Malaysia/Singapore radio program known as 'Kampung Ku', run by a Singlish speaking Ang-moh know as 'Encik Daud' and his Malaysian wife. Steady right?
Read coverage of TSFF at Movie Moxie, and see photos here by Leonard Adam.