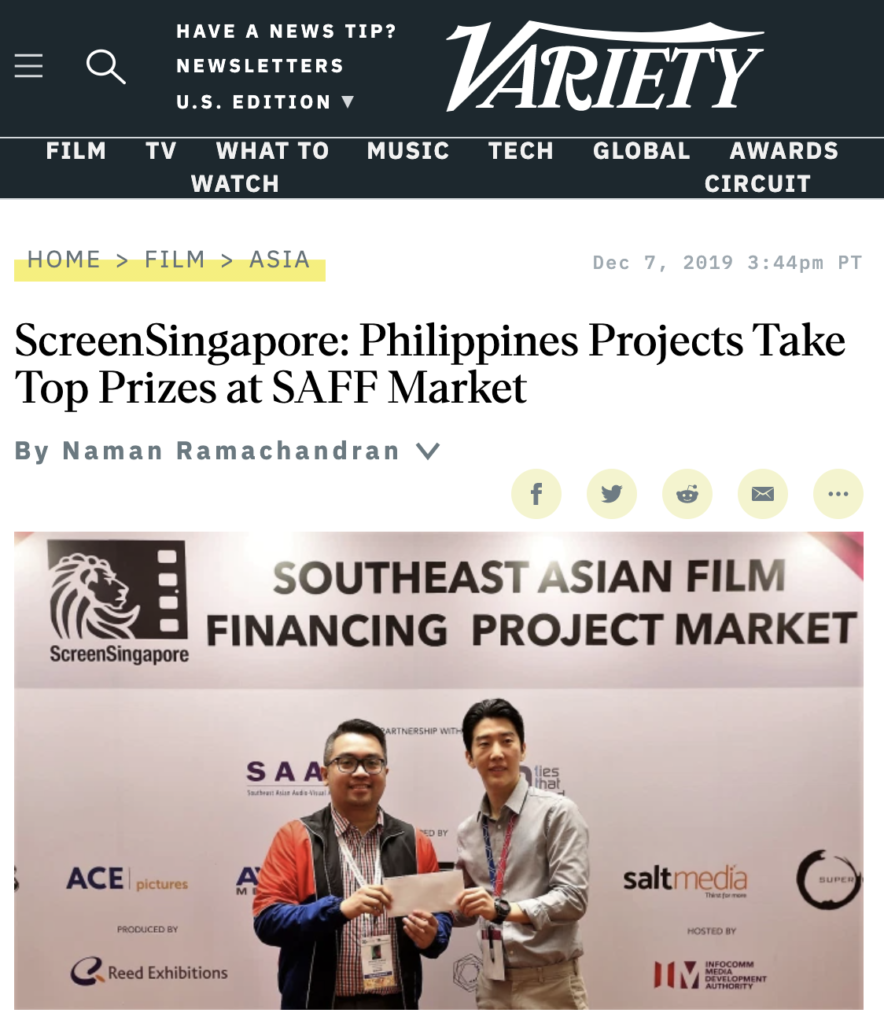 My new feature film project in development has won an award at the Southeast Asian Film Financing Project Market. Thank you SAFF for the opportunity!
Singapore's Jacen Tan won the Salt Media Award, a development grant of $5,000 for comedy/drama "Basketcase."

The winners were selected from a pool of 85 entries from 18 countries. The SAFF Project Market is jointly produced by Southeast Asian Audio-Visual Association (SAAVA) and Ties That Bind: Asia/Europe Producers Workshop, in conjunction with ScreenSingapore.