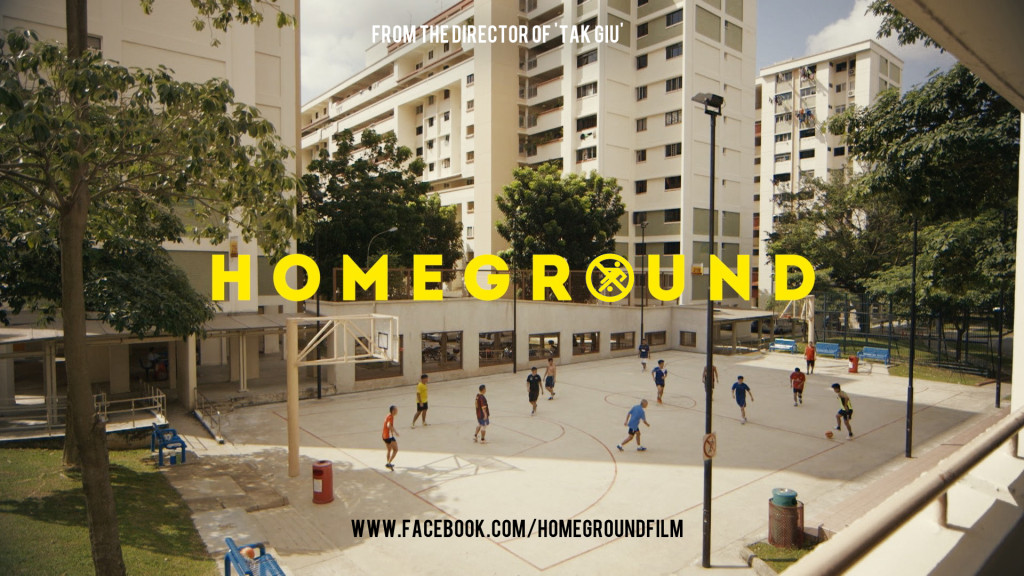 Homeground (23 mins, documentary) is a love letter to playing spaces we call home.
Singapore is a football nation. Every weekend, thousands of amateur players, from schoolboys to office executives to retirees, gather to play the Beautiful Game. Not for glory, not for fame; but for passion, football and friendship. This spirit is forged in the neighbourhoods; void decks, street soccer courts, open fields or any patch of grass. All across Singapore, footballers have a place they call their 'Homeground'.
Football can be played anywhere, and our neighbourhoods are Singapore's playground. A baby first learns to kick a plastic ball in a HDB flat. A primary school boy forms a football team in his void deck. An aspiring national player scores his first goal for his school on a neighbourhood school field. These weekend warriors show us where they play, and how they play. Concrete, sand, grass or artificial grass. Two sticks, bottles, shoes, or even school bags can make a goalpost.
Homeground is a tribute to the weekend warriors and the playing spaces close to our hearts.
Stay updated for the premiere of Homeground in Oct 2015!